Expert Planning. Award Winning Service. Unbeatable Value
Start Planning your Journey
Take a Look at Our
MOST POPULAR TOURS
Escorted Italy Tours and Italy Vacations
We welcome you to Escorted Italy tours. This website is dedicated to guided tours, cruises and travel packages to Italy. We represent only the most reputable tour companies that have offered Italy tours for more than 50 years, so you know your travel investment is safe. Plus, we have been in the business of pairing the perfect Italy tour vacations with our clients for over 30 years. We are confident that based on customer feedback we've put together the best Italy tours, Italy cruises and Italy vacations. There are also a number of travel styles to choose from including budget, first class, deluxe, rail travel, adventures trips and custom vacations so that you can travel to Italy the way you want.
Italy is full of stunning scenery, from the rolling green hills of Tuscany to the fascinating ruins of Pompeii. Whether you're visiting Italy for the first time or returning to this beloved country, see it in a new light on a comfortably paced journey with like-minded travelers and a professional guide to help create memories of a lifetime you'll remember for years to come.
Reviews
Emily C.
This is the second trip I have booked with Brenda. She is so helpful and a sweet voice on the phone. I look forward to booking with her more often!
Lim Y
Gabriela has been helpful & very prompt in providing information about Antarctica trip. We are definitely joining the trip, pending the timing.
Marissa A.
Alex is very helpful, professional and well knowledgeable on European tour. Hopefully, I can book a tour with him in the future. Thanks again.
Rose C.
Carol was tremendous in her prompt attention to our vacation request. Due to circumstances out of our control, we are not able to join in on this tour. FOR SURE, we will use Carol in the future.
Shikh S.
Good service and Sandi was very helpful. Clients need all details as normally they are far away from your office and with the time difference of 10-12 hours it is the prompt reply with all details makes the difference between good and bad service.
Trupti S
Over all we are very pleased with all the information provided by Alex. The process was very smooth. We are excited about our trip to Europe and hoping we will have enjoyable trip without any issue. based on my experience with your company I do have high expectation for this trip.
Lee B.
Alex is very responsive and professional. The level of service exceeded my expectations. I will use you again and refer your company to others.
Jim L.
New York
Whenever the subject of "how did you book your travel plans", we always recommend Atlas Cruises & Tours in Florida and you specifically. And, yes, we beginning to search for 2017 travel. This trip was near the top of our best tours and, as usual, a lot had to due with your support and patience. We look forward to working with you on our 2017 and future plans.
Mary P
Brenda was excellent.. Knowledgeable, thoughtful, responded quickly and did a great job...
Helen R.
Texas
Carol is very professional , pleasant and easy to interact with. She resolved any questions or issues I needed to address. I plan on working with Carol to arrange future trips.
Latest From Our Blog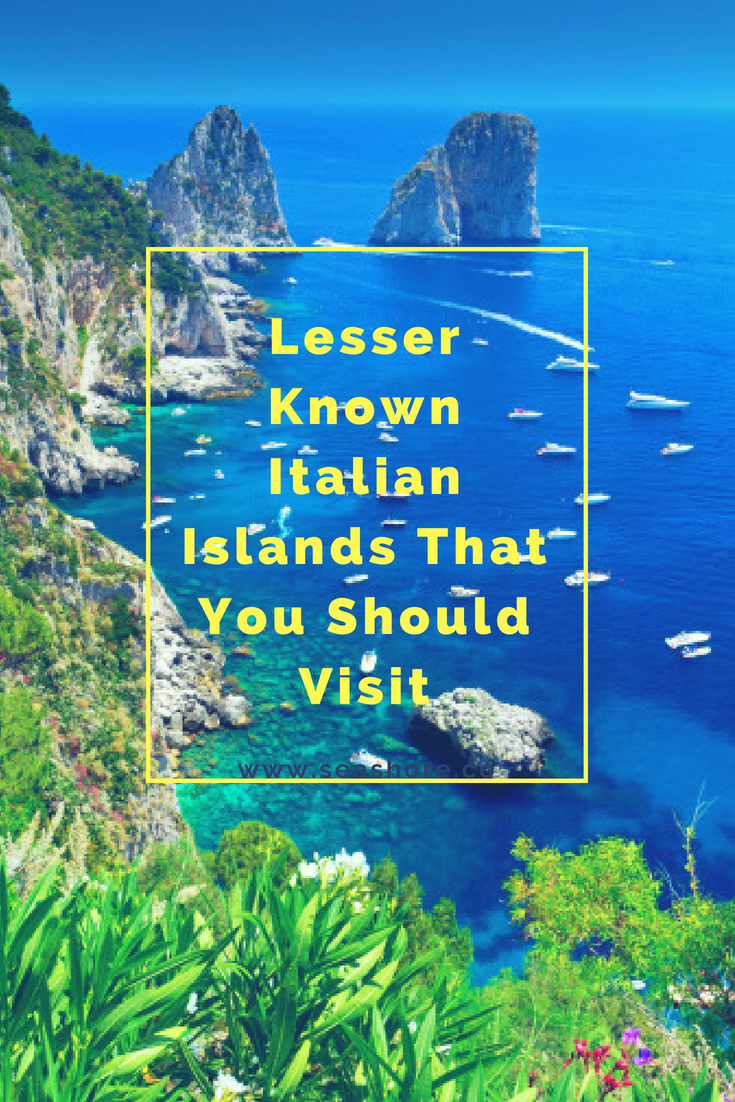 Lesser Known Italian Islands That You Should Visit