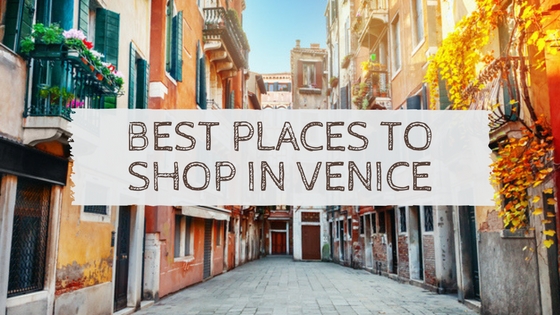 Best Places to Shop in Venice
Food And Wine
You can find an abundance of crafts in Venice. The Murano Art Shop is a treasure trove of items. Despite it being small, it is covered from floor to ceiling with different craft pieces. These items tend to be expensive, but the quality is impressive. For those looking for collectible dolls, Bambole di Trilly won't disappoint. This well stocked shop features handcrafted items and a variety of wardrobes and accessories for the different dolls.
Crafts
If antiques are what you are shopping for while in Venice, try to visit the Mercatino dell Antiquariato antique fair that occurs 3 times a year. The dates of this event do change, but the fair tends to occur in April, September and December. During the event over 100 vendors are on hand and many of them are reasonably priced. In order to get a good deal it's imperative to come early to get the best bargains. The shop, Tiny Antichita Zaggia, is the place to go to find antique jewelry. They also sell other items, including glassware.
Antiques
If you are looking for clothes, head over to Calle Larga XXII Marzo. Here you will find many different items to choose from. Many of them are pricey though which may be out of the budget for some travelers. For those that don't have a lot of money to spend, the Rialto Market is a great option. The quality of these items isn't as good as other shops, but if you are just looking for a souvenir like a t-shirt, you can find plenty of them here. As far as shoes go, there are quite a few options. They include Rolando Segalin, which features a lot of fun shoes in bright colors and curled toes and Mori e Bozzi that sells more aesthetically pleasing choices.
Clothing Items
Fortunately, no matter what budget you might have you can find everything from low end stores to more high end items in Venice. Filled with so many great places to shop, where should tourists go to find the most unique items while still getting a bargain? Take a look below for some of the best places to shop in Venice.
Shopping for food items in Venice is quite the adventure. Italians love their food and you will find a variety of different shops on practically every corner. Pasta lovers must visit Giacomo Rizzo. Here you can find almost every type of pasta that you can think of. This includes pasta shaped like gondolas or beet flavored varieties. If something sweet is on your mind, head over to Pasticceria Marchini. One of the nice things about this shop is that the cookies have all been carefully packaged so they can easily be kept safe on the way back to your hotel. Wine selections are nearly endless in Venice as well. If you are looking to take some back home with you, visit Bottiglieria Colonna. Here you will find liquors from all over the world and the store attendants will be more than happy to pack them securely for you. If low prices are what you are after, visit Nave de Oro. In order to keep prices low, locals will bring some of their own empty bottles to the shop to have them filled with some of the table wines.