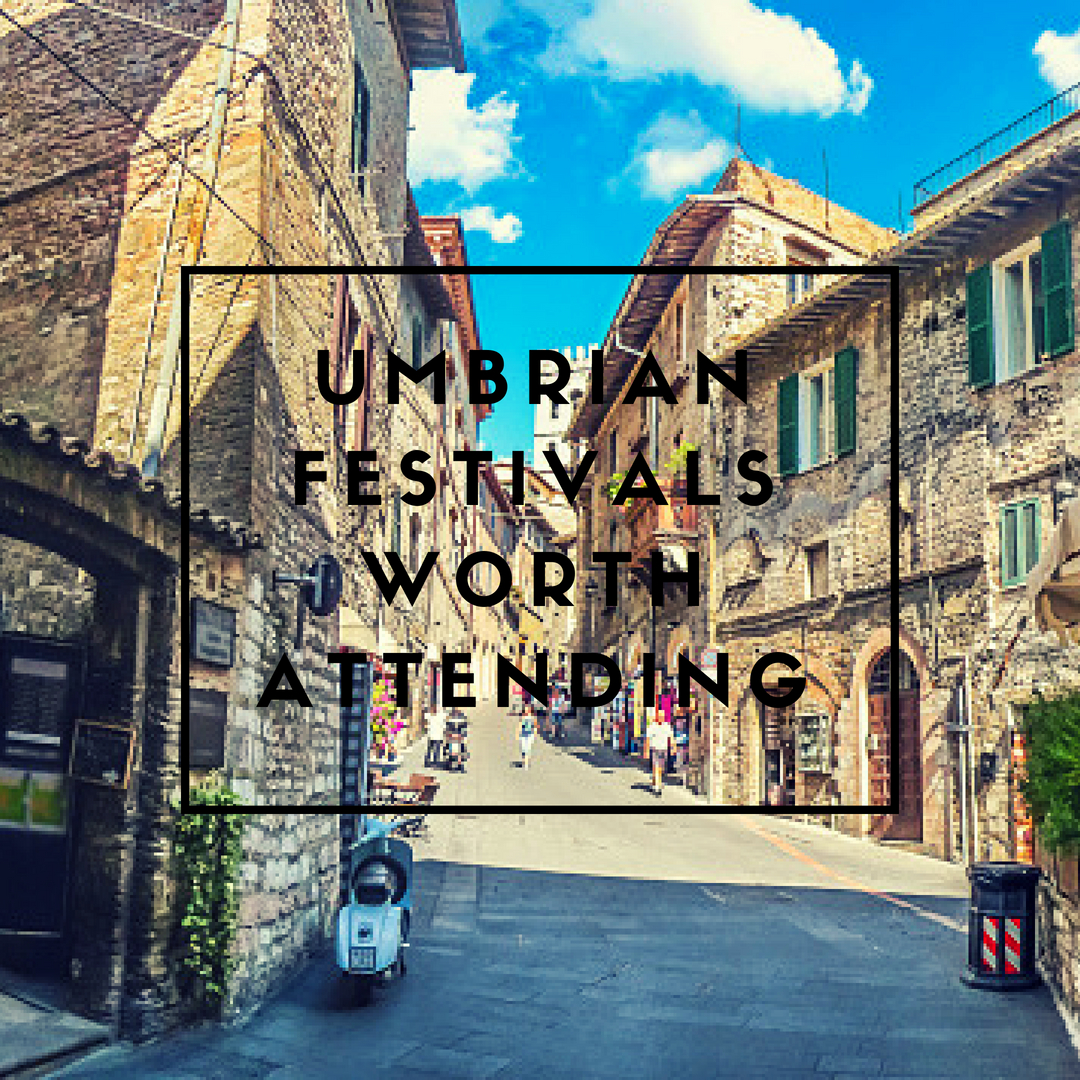 Umbrian Festivals Worth Attending
The beautiful region in Italy named Umbria hosts many festivals throughout the year. Quite a few of them are very interesting and fairly entertaining. These are some of the festivals in Umbria that you should attend.
Black Truffle Fair In Norcia
This area has become famous for its food. In February and March it hosts a black truffle fair. There are numerous stalls to explore and the festival is filled with not only truffles, but meats and cheeses. But, the main theme is the black truffles so expect to find a wide variety of different kinds of them to purchase. This festival is the perfect excuse to see some of the town while you indulge in the delectable food.
Umbria Jazz Festival in Perugia
If you are a jazz lover, head over to this festival. It occurs every year in July and is the biggest annual jazz festival in Europe. The Umbria Jazz Festival first started in 1973 and features both international and local performers. You can see dozens of different jazz artists throughout this entire event so you may want to plan to be in attendance for more than one day.
Eurochocolate In Perugia
Really, who doesn't like chocolate?! This festival is the perfect excuse to celebrate all things chocolate and book a trip to Perugia. Eurochocolate takes place in October each year and attracts visitors from all around the world. It's Europe's largest chocolate celebration and you will find a wide variety of different types of chocolate to try so make sure you come hungry and forget about counting calories that day!
Fiesta di San Francesco In Assisi
This lovely little town features one of the most beautiful religious festivals in the world. Every year in October, thousands flock to Fiesta di San Francesco just to be a part of Italy's biggest religious festival. It consists of processions that take places from a variety of pilgrims and religions from around the world in the Basilica of Saint Francis. You don't have to be deeply religious in order to enjoy this event as the festivities tend to be rather interesting for those that are a part of.
Spoleto Festival In Spoleto
Taking place from the end of June through the middle of July, this festival is one big party. It is held in Spoleto, in several of the old city centre's squares. It features a variety of fine arts like theatre, music, movies, opera and ballet. The Spoleto Festival has become an event that's internationally renowned.