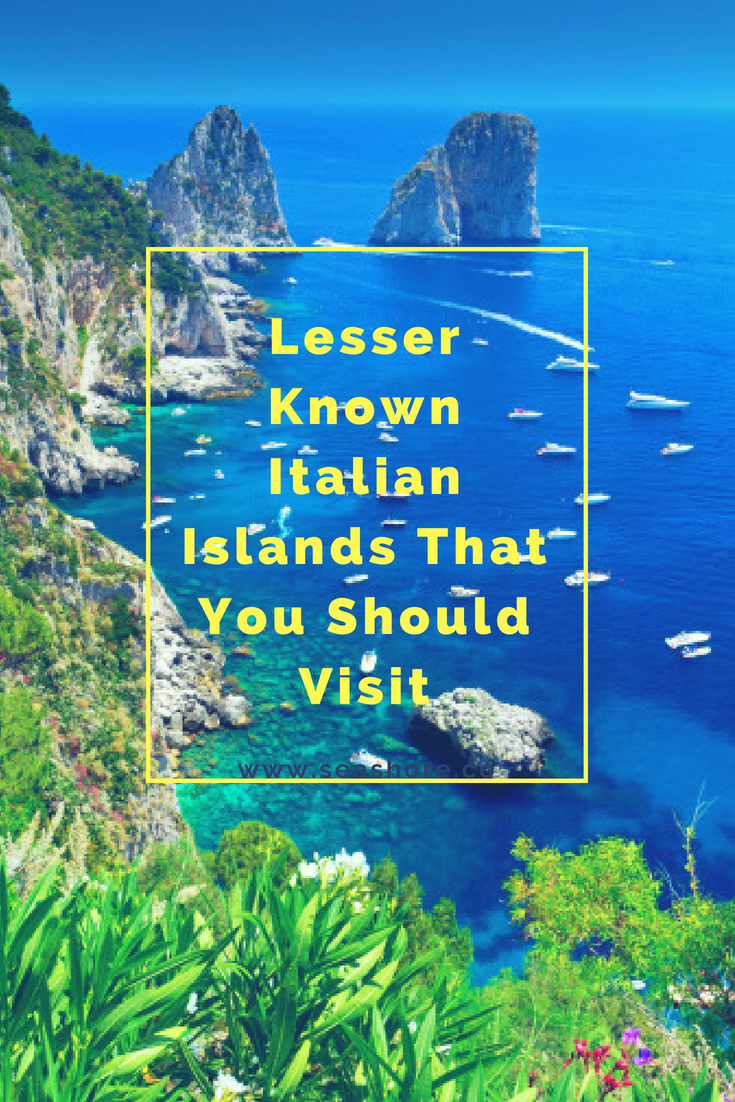 Lesser Known Italian Islands That You Should Visit
Did you know that Italy has some islands located off itâ??s coast? Many of these islands feature secluded beaches, delicious food and not a lot of tourists. The following lesser known Italian islands are ideal for tourists that want to see a different side of Italy.
Isola Bella, Isola Madre And Isola Pescatore Near Sicily
Located next to Lake Como in Lake Maggiore, you can reach these islands via ferry. Isola Bella features a 17th century palace and gardens to explore. Since you can see the majority of this island in just a couple of hours, many tourists opt to go to both Isola Madre and Isola Pescatore as well. Both of these islands feature a lot of different scenery as well as plenty of eateries to grab a meal.
Elba Island Near Tuscany
Despite the fact that this is the Tuscan archipelagoâ??s biggest island, a lot of tourists donâ??t know about it. Itâ??s only about an hour ferry ride from the mainland through the Tyrrhenian Sea and it makes for an excellent day trip. Elba Island is known as the place where Napoleon took a year long exile back in 1814. Today tourists can not only enjoy the beach, but can rent a bike and go cycling, hike on the various paths or enjoy the numerous watersports that the island has to offer.
Torcello Island Near Venice
If you are in Venice you really should take the 45 minute boat ride through the Venetian Lagoon to Torcello Island. One of the interesting things about this island is that there are less than 15 permanent residents so the islandâ??s economy very much depends on tourists. Onsite there are a lot of different things to see including an archaeological museum and town center. A favorite among tourists is Torcelloâ??s Basilica that features one of a kind mosaics.
Ponza Island Near Rome And Naples
For those that want to actually stay at an island and not just visit one for a day trip, Ponza Island is the perfect choice. Itâ??s located in the Tyrrhenian Sea and because itâ??s close to both Rome and Naples itâ??s easily accessible. Here you will find many fishing villages, the archeological ruins of both the Etruscans and Romans and a lot of good restaurants. One perk for travelers is that there is a good number of hotels here so you do have some options as far as accomodations go.
Ischia Island Near The Amalfi Coast
There is so much scenery here that many people take the boat ride through the Gulf of Naples to get to Ischia Island. A lot of travelers come here to enjoy the natural hot springs or to see the Aragonese Castle or Villa Ravino gardens. The island is also known for its local wine thatâ??s supposed to be fantastic, as well as itâ??s thermal spas.