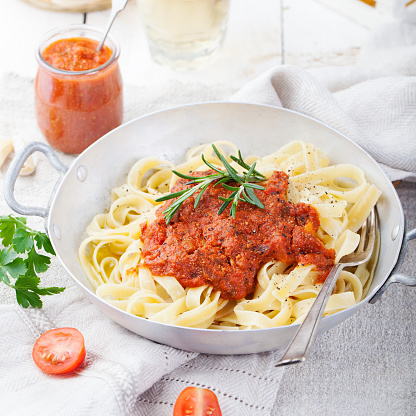 What to Eat in Italy
Italy is a foodies dream. There are so many options it's hard to know where to start. From Gelatto to the freshest cheeses and best tasting olive oils, we are giving you a list of what to eat in Italy.

Breakfast: Popular breakfast items are fresh baked rolls or a biscotti with coffee latte or cappuccino.
Lunch: This is usually the largest meal of the day. Peak lunch time is 1 to 3 pm. There are usually a couple of courses including a salad, vegetable or antipasto, meat or fish and pasta or rice.
Dinner (aka cenna): Similar to lunch but often smaller portions.

Now that their traditional meals are behind us, we are going to share our favorite list of what to eat in Italy.

Pizza - love the pizza! It's different depending on what part of Italy you are visiting. Neopolitan style pizza has a thicker crust and very little sauce, where Roman style pizza is a bit thinner crust. In some parts of Italy you will have white sauce vs. red. or even pesto.
Suppli - Italian rice balls filled with rice, tomato sauce and cheese.
Lasagna - again here you wont find the traditional lasagna we have with red sauce only, there is a mix of meat with little sauce, bechamel and cheese
Ribollita - a delicious Tuscan bean soup made with lots of veggies. Make sure and have a nice piece of bread to go with it.
Risotto - especially popular in Northern Italy, I found my love for risotto in Venice! You can find it served with a lot of different things including squid and cuttlefish, as well as risotto alla milanese which is a saffron based. I enjoyed a more simple version with pancetta, peas and cheese.
Gnocchi - I can still remember my plate of gnocchi in Nice, and that was 10 years ago. This one had arugula and gargonzola but the potato dumplings were so lite and delicious they didnt even need the sauce.
Orecchiette alle Cime di Rapa - popular in the boot region of Italy, this pasta is usually served with turnip tops and a light sauce made of garlic, olive oil, chili and anchovies, which I asked for on the side lol!
Gelato - although we have gelato here in the US, it doesnt taste the same as a enjoying a cup or cone in front of the Trevi Fountain. It just doenst get better than that!
Tiramisu - Not my favorite as I am not a big fan of the taste of coffee, but it is light and creamy and I would imagine a big hit with coffee fans. In certain areas of Italy they do offer different tiramisu flavors such as hazelnut, pistachio and banana.
Limoncello - made from some of the largest and most fragrant lemons in the world, this popular drink is seem most commonly along the Amalfi Coast.
Cheese & olive oil - anywhere and everywhere you have a chance to try local cheese, wine or olive oil - do it!!!!

Italy Food Fun Facts:

1. Italians only drink milky coffee, like cappuccino, in the morning - not at any other time of day.
2. The average Italian consumes 26 gallons of wine a year.
3. In Italy, pepperoni refers to bell peppers. There is no Italian sausage that goes by that name.
4. On average, Italians consume 57 pounds of pasta per person each year.